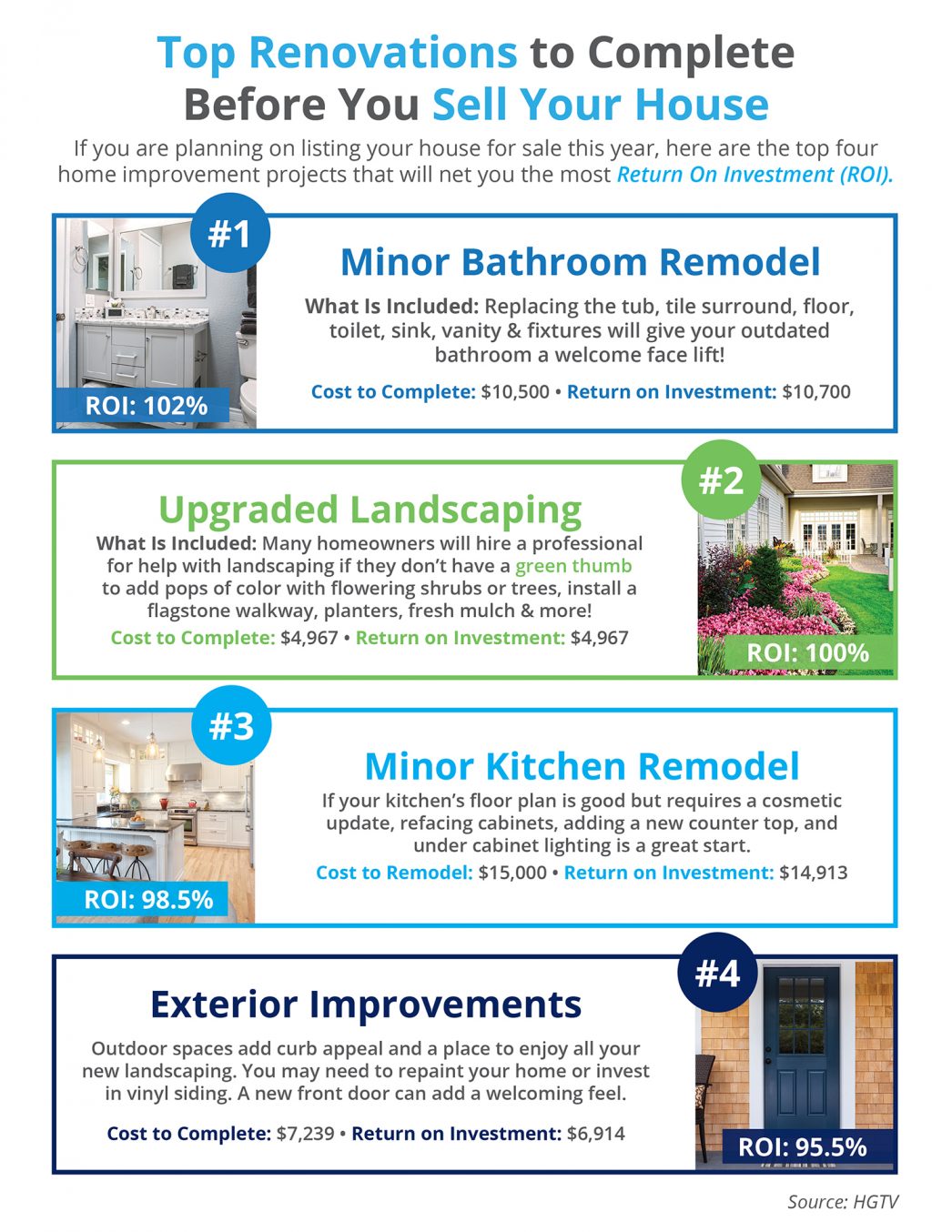 If you are planning on listing your house for sale this year, here are the top four home improvement projects that will net you the most Return on Investment (ROI).
Minor bathroom renovations can go a long way toward improving the quality of your everyday life and/or impressing potential buyers.
Upgrading your landscaping or curb appeal helps get buyers in the door. These upgrades rank as the 2nd and 4th best renovations for returns on investment.
Source … Donald Horne Blog
Are you considering selling your home in Metamora? If you are, we would love to meet with you soon to show you what comparable properties have recently sold for, give you an estimate of your home's current market value and review with you our marketing program.
Donald Horne, Broker / Owner | Team Success Listing LL
810-338-0628 | teamsuccesslisting@gmail.com
YouTube Channel | Instant Home Valuation
Free Guides For Buyers / Sellers
Website | Client Reviews