When listing your home in Lapeer for sale, your top goal will be to get the home sold for the best price possible!
There are many small projects that you can do to ensure this happens!
Let's get together to discuss a list of specific suggestions for getting your home ready for market and potential local contractors who can help!
Today, we would like to talk to you about, "20 Tips for Preparing Your House for Sale".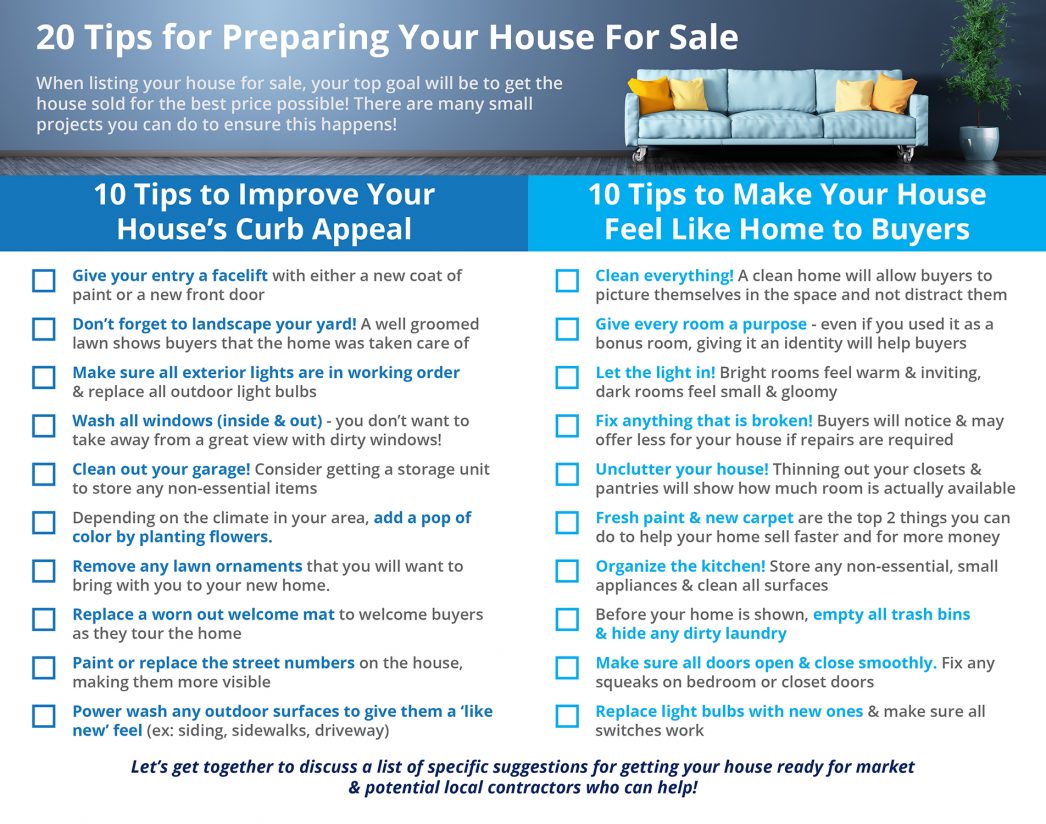 Source … KCM Donald Horne Blog
To show our commitment to our clients, we will utilize the latest technology, know-how and information allowing us to bring you the best and highest offer for your house. 
To connect with us directly, please call us at 810-338-0628 or email us at teamsuccesslisting@gmail.com
Are you considering selling your home? If you are, we would love to meet with you soon to show you what comparable properties have recently sold for, give you an estimate of your home's current market value and review with you our marketing program.
Donald Horne, Broker / Owner | Team Success Listing LLC
810-338-0628 | teamsuccesslisting@gmail.com
YouTube Channel | Instant Home Valuation
Free Guides For Buyers / Sellers
Website | Client Reviews